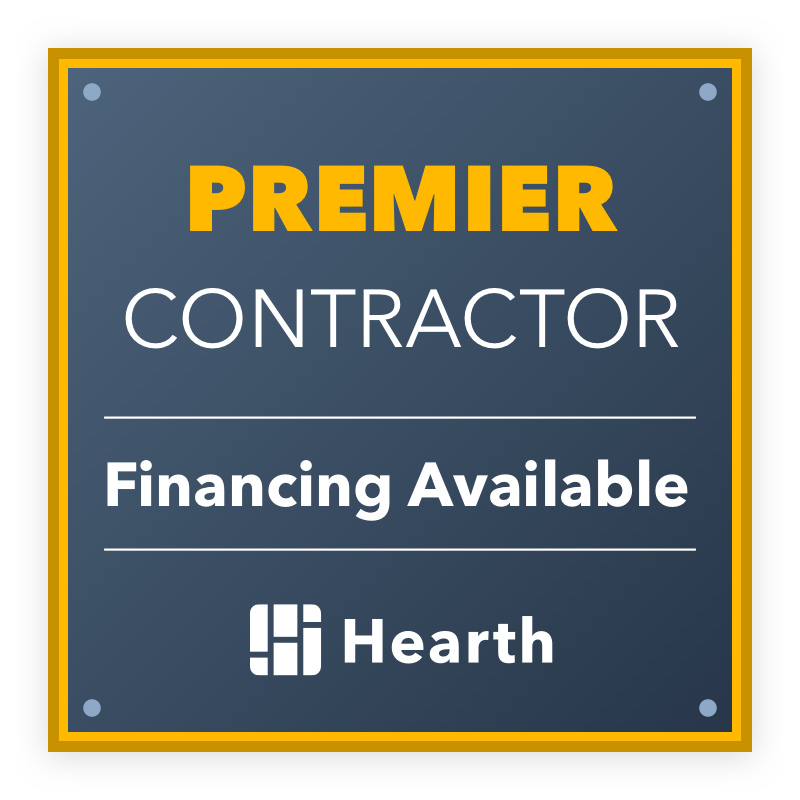 If your needing to replace your roof you should not have to worry about how your going to pay for it. We accept most credit cards and can also help with setting up financing for the entire cost of the roof through (GetHearth) or just to cover your deductible with low interest rates so your not having to come out of pocket for these expenses.
We've partnered with Hearth to bring you financing options for your upcoming project. A loan through Hearth helps you pay for your project through predictable, monthly payments without tapping into your home equity. Below are some things to consider about Hearth:
Funding usually within 1-3 business days
Fixed monthly payments and no prepayment penalties
Pre-qualifying through Hearth doesn't affect your credit score
To apply and see if you qualify for Hearth Go Here.